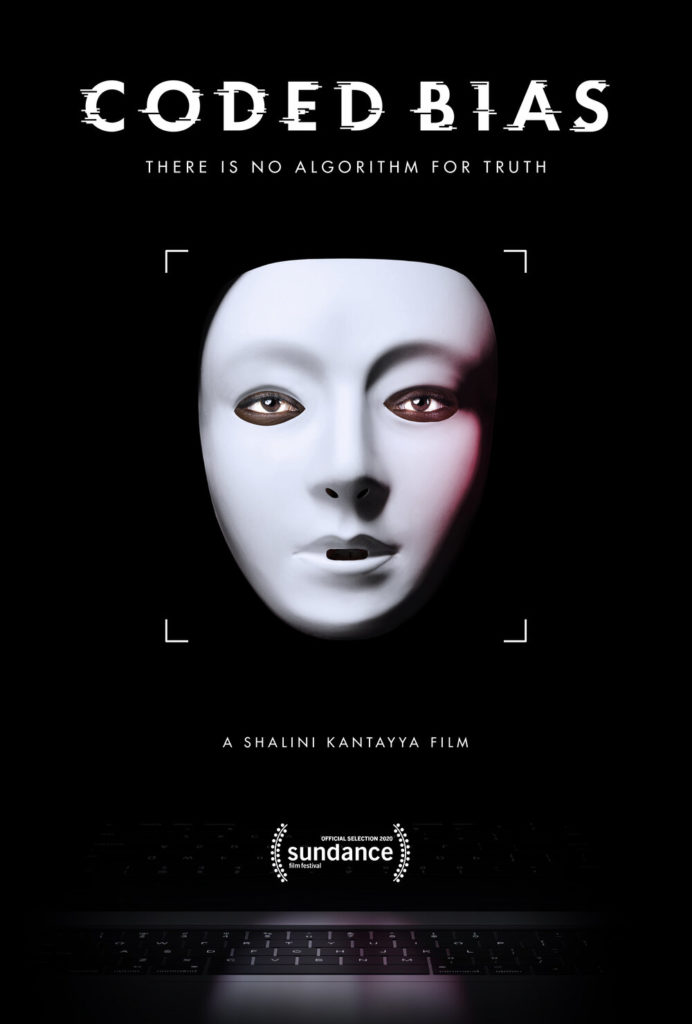 Join us for a movie screening and discussion.
Featuring director Shalini Kantayya and panelists:
‣ Shobita Parthasarathy (U Michigan)
‣ Luke Stark (U Western Ontario)
‣ Simone Browne (UT Austin)
Screening: March 4–11, 2021 (at your own convenience)
Live Panel Discussion: Thu, March 11, 2021, 7 P.M. EST
Coded Bias (2020), directed by Shalini Kantayya, is a documentary film that explores the fallout of MIT Media Lab researcher Joy Buolamwini's discovery that facial recognition does not see dark-skinned faces accurately, and her journey to push for the first-ever legislation in the U.S. to govern against bias in the algorithms that impact us all.
The event is free, but registration is required. Upon registration, you will receive:
information about how to watch the movie during the streaming period March 4–11, 2021, and
access details for the live panel discussion on Thursday, March 11, 2021, 7pm EST.
Special Guest
Shalini Kantayya is director/producer of the feature documentary Coded Bias, which premiered at the 2020 Sundance Film Festival. She directed for the National Geographic television series Breakthrough, executive produced by Ron Howard, broadcast globally in June 2017. Her debut, Catching the Sun, premiered at the L.A. Film Festival and was named a NY Times Critic´s Pick. Catching the Sun released globally on Netflix on Earth Day 2016 with Executive Producer Leonardo Di Caprio and was nominated for the Environmental Media Association Award of the Best Documentary. Kantayya is a TED Fellow, a William J. Fullbright Scholar, and an Associate of the UC Berkley Graduate School of Journalism.
Panelists
Shobita Parthasarathy is Professor of Public Policy and Women's Studies, and Director of the Science, Technology, and Public Policy Program, at University of Michigan. She studies how we can develop, implement, and govern innovation to serve public interest and social justice goals.  She regularly writes for public and scholarly audiences and is the author of two books: Patent Politics: Life Forms, Markets, and the Public Interest in the United States and Europe and Building Genetic Medicine: Breast Cancer, Technology, and the Comparative Politics of Health Care. She co-hosts The Received Wisdom podcast, which focuses on issues at the intersection of technology, science, equity, society, and public policy, and frequently advises policymakers and civil society groups.
Luke Stark is an Assistant Professor in the Faculty of Information and Media Studies at the University of Western Ontario. His work interrogating the historical, social, and ethical impacts of computing and AI technologies has appeared in journals including The Information Society, Social Studies of Science, and New Media & Society, and in popular venues like Slate, The Globe and Mail, and The Boston Globe. Luke was previously a Postdoctoral Researcher in AI ethics at Microsoft Research, and a Postdoctoral Fellow in Sociology at Dartmouth College; he holds a PhD from the Department of Media, Culture, and Communication at New York University.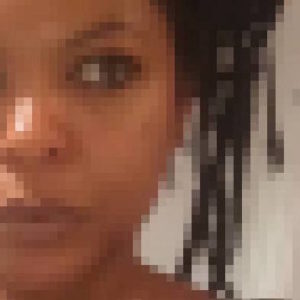 Simone Browne is Associate Professor at the University of Texas at Austin. She is also Research Director of Critical Surveillance Inquiry (CSI) with Good Systems. CSI works with scholars, organizations and communities to curate conversations, exhibitions and research that examine the social and ethical implications of surveillance, both AI-enabled and not. Focusing on algorithmic harm and tech equity, CSI continually questions "what's good?" in order to better understand the development and impact of AI. Simone's book, Dark Matters: On the Surveillance of Blackness, examines surveillance with a focus on transatlantic slavery, biometrics, airports and creative texts. She is writing her second book, Like the Mixture of Charcoal and Darkness, which examines the interventions made by artists whose works grapple with the surveillance of Black life, from policing and the FBI's COINTELPRO to encryption, electronic waste and AI.
Learn about the Topic
Check out the annotated reading list that we created for the event. Curated by Yue Zhao, the list contains a set of clickable links to readings, artworks, and reporting that we found useful for thinking about the history, politics, and real-life implications of facial recognition technologies.
Organizing Team
Stephen Yang, Student Research Assistant, Cornell (technical direction); Grace Cala, Student Researcher (Q&A); Malte Ziewitz, Department of Science & Technology Studies, Cornell (moderation).
How to Register
The event is free, but registration is required. Upon registration, you will receive (a) a link to watch the movie at your own convenience between March 4 and 11, 2021, and (b) details for accessing the live panel discussion on Thursday, March 11, 2021, 7 P.M. EST.
Funding and Support
The event is supported by National Science Foundation award #1848286, the Department of Science & Technology Studies at Cornell, and a team of students and faculty at the Digital Due Process Clinic.
Questions and Inquiries
For questions and inquiries about the event and registration, please contact Stephen Yang at dueprocess@cornell.edu.