Every few weeks, members of the clinic get together (virtually) to read and discuss books relevant to our research interests. Topics of discussion include the agency of data subjects, forms of resistance towards being targeted, tensions between privacy and control, and many more.
The book club is student-run; we have support available for those who don't have access to the books we're reading. For the 2020-2021 academic year, we have elected the theme of Algorithms and Identity.
January 21, 2021, 7:30 P.M. EST (on Zoom)
Uncanny Valley: A Memoir (2020)
By Anna Wiener
How can I participate? Please reach out to the organizers to express your interest. As our meetings are virtual, you can participate from anywhere! At the moment, our participants are based in Ithaca, NY; Evanston, IL; Dublin, OH; Taipei, Taiwan; and Sydney, Australia.
Organizers: Stephen Yang (sy364@cornell.edu) & Chris Hesselbein (clh268@cornell.edu)
Upcoming Books (Spring 2021)
Fall 2020 Theme: Algorithms and Identity
Distributed Blackness: African American Cybercultures (2020)
By ‪André Brock
December 4, 2020
Highlights of Discussions:
Brock's emphasis on Critical Technocultural Discourse Analysis. What did we think of his methodology?
Libidinal economy? Studying feelings; jouissance, pathos?
How to study systems at the margins?
The centrality of Du Bois's concept of 'double consciousness'?
We Are Data: Algorithms and The Making of Our Digital Selves (2017)
By John Cheney-Lippold
November 15, 2020
Highlights of Discussions:
How does algorithmic 'identity' relate to identity if, as Cheney-Lippold argues, "we are not quite aware of the categories we are classified into"?
To what extent does miscategorization matter in ordinary people's daily life?
Cybernetics (ch. 2), feedback loop, and concept of 'measurable types'. How do we feel about this?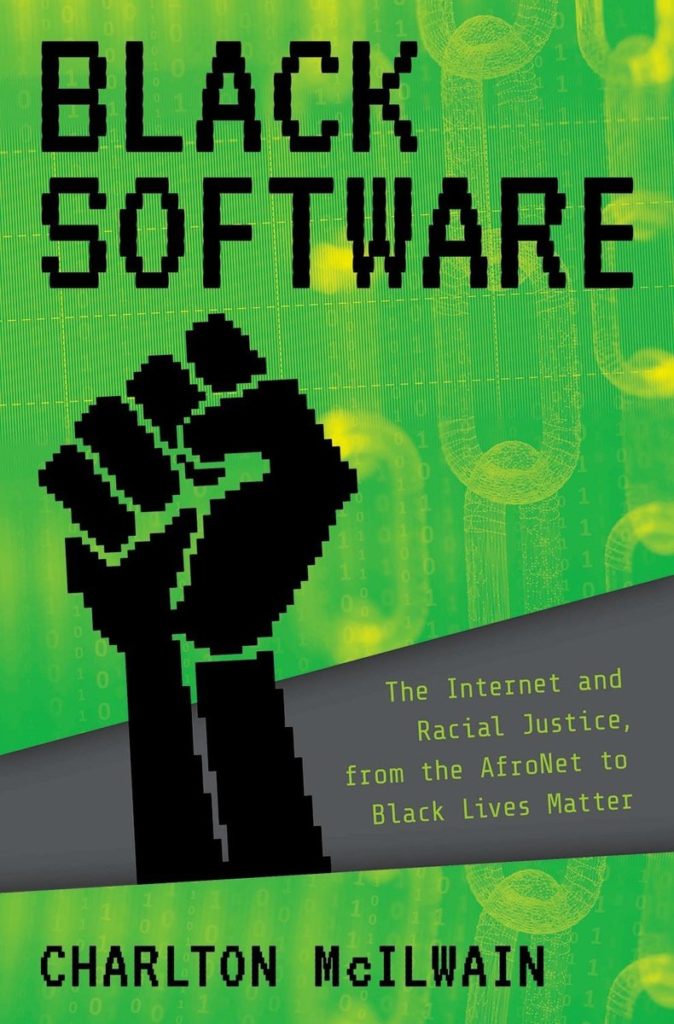 Black Software: The Internet and Racial Justice, from the Afronet to Black Lives Matter (2020)
By Charlton McIlwain
October 15, 2020
Highlights of Discussions:
What to think of the notion that "African Americans as not just technologists, but automatically as activists too"?
What is the role of drugs in the rationalization of racial codes/profiling?
Mcllwain's choice of building on other Black scholars' work?
Addiction by Design: Machine Gambling in Las Vegas (2012)
By Natasha Dow Schüll
September 25, 2020
Highlights of Discussions:
What are the connections between "the zone" of addiction and social media platforms such as TikTok?
What is the role of architecture and space in creating "the zone"?
In light of greater public awareness of the roles algorithms play in our daily life, will ethnographic study like this still be possible in the future?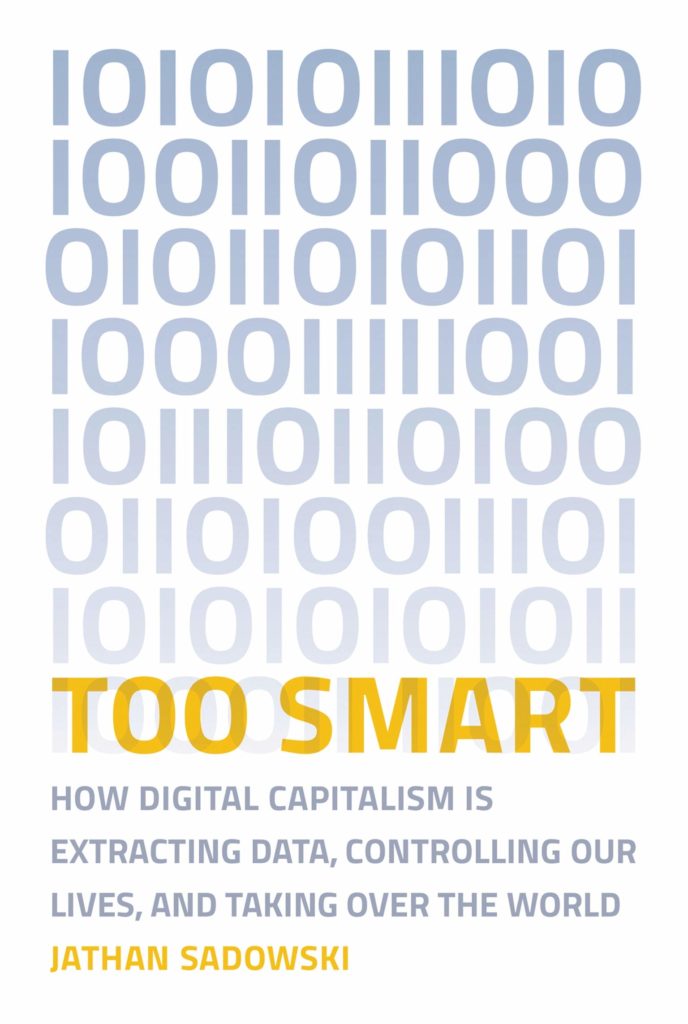 Too smart: How digital capitalism is extracting data, controlling our lives, and taking over the world (2020)
By Jathan Sadowski
September 10, 2020
Highlights of Discussions:
Who owns whose data when people are "sliced into data streams"? Is data collection a form of theft?
Is democratizing innovation the way to go forward? Do we feel more 'empowered' knowing what we've read?
Is datafication a form of violence? Do we feel violated, or is it normalized?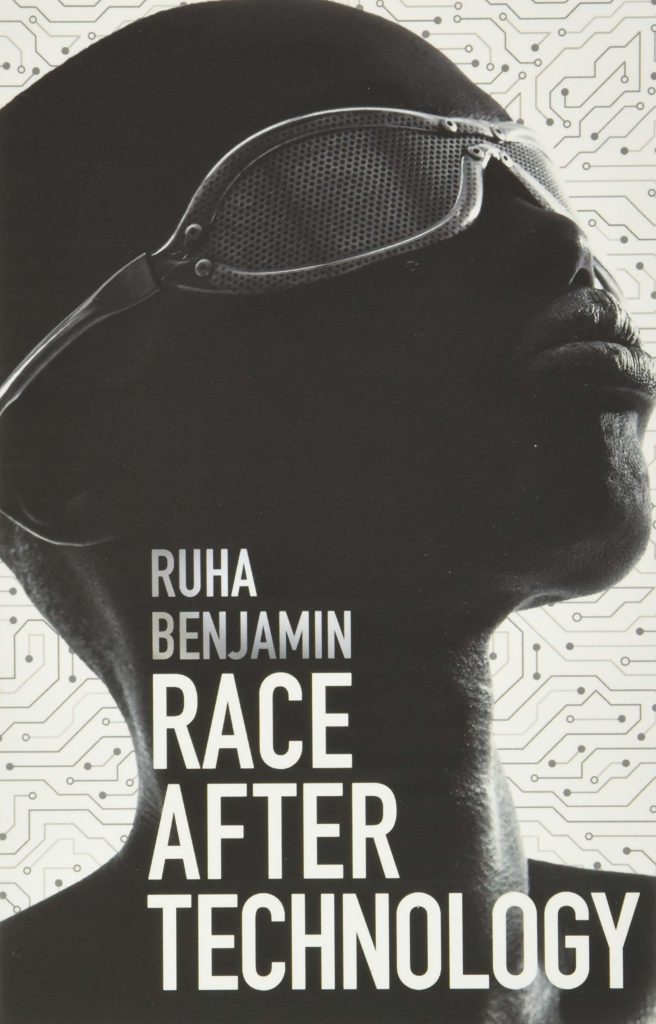 Race After Technology (2019)
By Ruha Benjamin
September 3, 2020
Highlights of Discussions:
Race is/as a technology?
How does the clinic fit into the "abolitionist toolkit"?
How to think of Benjamin's conceptualization of the "New Jim Code"?
Platform Capitalism (2017)
By Nick Srnicek
August 20, 2020
Highlights of Discussions:
What are the "means of production" in platform capitalism?
What to do? How to resist, subvert, or change?
The connections between Srnicek's concept of platform capitalism and Zuboff's framework of surveillance capitalism?
Ghost Work: How to Stop Silicon Valley from Building a New Global Underclass (2019)
By Mary L. Gray & Siddharth Suri
August 6, 2020
Highlights of Discussions:
What are the ethical implications of utilizing Amazon MTurk for research purpose?
Thoughts on the paradox of the last mile of automation? Will human v.s. the machine always be a dichotomy?
How do platforms facilitate the uneven balance of "transaction costs" between recruiters and workers?
How is the distinction between human and machine mobilized and challenged throughout the book?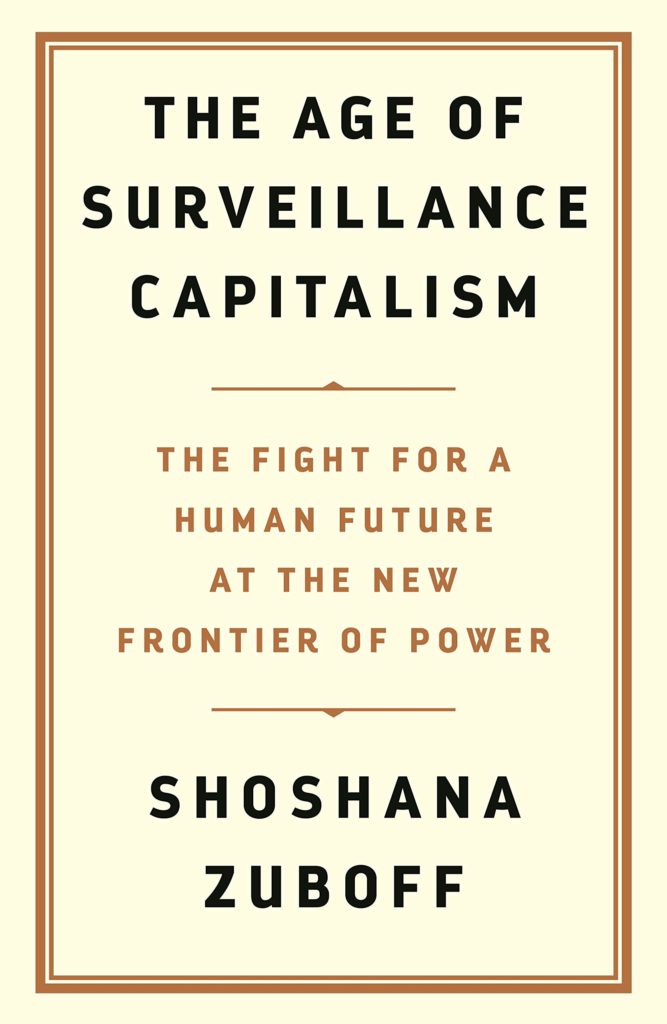 The Age of Surveillance Capitalism: The Fight for a Human Future at the New Frontier of Power (2019)
By Shoshana Zuboff
July 17-31, 2020
Highlights of Discussions:
What role do people/data subjects play in surveillance capitalism?
What is the relationship between the emerging logic of neoliberal capitalism and the rise of surveillance capitalism?
How to conceive of the performative nature of "behavioral surplus"?
What does personalization look like from a generational standpoint? Are there different "cultures of personalization" in its adoption?
What would a critique of power under conditions of surveillance capitalism look like?