Most of our events are free and open to the public.
---
Past events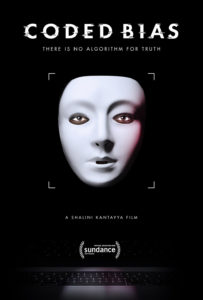 March 11, 2021 – 7.00 P.M. EST – On Zoom
Coded Bias: Movie Screening and Discussion
Join us for a screening and discussion of Shalini Kantayya's Coded Bias (2020), a documentary film that explores the fallout of MIT Media Lab researcher Joy Buolamwini's discovery that facial recognition does not see dark-skinned faces accurately.
January 19–22, 2021
Oral History Training Institute
In collaboration with the Science History Institute's Center for Oral History, we are offering a four-day online workshop that will introduce attendees to all aspects of the interview process, including general oral history theory and methodology, in-person and remote interviewing techniques, legal and ethical issues, transcription practices, archiving, recording equipment and its use, data management, and other relevant topics. Attendees are encouraged to bring their research ideas for discussion/feedback.